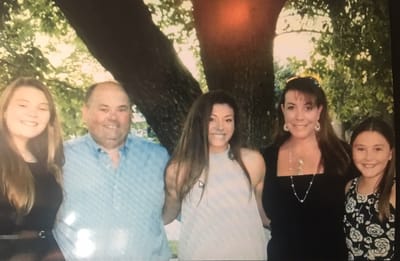 Owner, Lisa McDonald attended The Philadelphia Restaurant School where she studied Hotel/Restaurant Management but the long crazy hours of working in the hotel business were becoming more difficult as she wanted to be able to stay home to raise her 3 young girls but still contribute to the household income.
Her love of baking began as a young girl, and she started off by baking for friends and family until she was encouraged to make her 'hobby' into a business, and in 2002 Sweet Treats By Lisa was born.
Being a stay at home mom and selling to her friends is how it all started. Over time this business grew into something much bigger than originally anticipated. The business continued growing by selling to local colleges, school and sports fundraisers, and local festivals.
Sweet Treats specializes in custom cakes, cupcakes, dessert trays and our newest product, Edible Cookie Dough, which has made its way into retail.
Sweet Treats mission is to use only the finest ingredients in our products combined with creativity for beautiful and deliciously designed desserts.
If you have ever baked a cake yourself, you know it is a time consuming process. This is why we require 2 weeks notice for your order, however sometimes we can accommodate short notice orders, so please ask.
(We are not a nut free facility.)
We look forward to your special requests and thank you for visiting our site.